The Certified Renovation Expert (CRE) course is taught by Doug Foster, HUD Approved Consultant since 2007, has been APPROVED BY THE STATE OF OHIO to teach CE continuing education to Realtors since 2012 in a classroom setting.
The Certified Renovation Expert (CRE) is an independent study, which will allow the Lender, Realtor, and Contractor to become an expert in the 203K Renovation Loan Program.
Make homebuyer's dreams come true.
Learn the 203K Process Inside and Out from a HUD Approved Consultant who actively works on 100+ projects annually.
By completing this course, you, the Realtor, Lender, and Contractor will be able to showcase yourself as a 203K Renovation Expert, which is a vital and necessary tool to help buyers and even sellers maneuver within the market of distressed homes.
Many of us thought or maybe we're hoping that the old market would come back, but the truth of the matter is there are more opportunities than ever to help real estate professionals like you make the dreams of buyers and sellers come true.
This course is going to help you the Renovation Expert to list, finance, or repair ANY distressed property EFFECTIVELY AND EFFICIENTLY!
Becoming a Renovation Expert doesn't need to be a difficult process.
The Certified Renovation Expert Online Course is specifically designed for each chapter to build upon the last.
The quizzes are designed to help you know the material when it will be needed in the field.
How many of you've had a college course which was so difficult it was not enjoyable, and you studied only to pass the test, but in the end remembered nothing?
The Certified Renovation Expert Course has designed from the HUD handbook 4000.1 easy to learn information concerning the 203K Renovation Loan Program.
This course also provides the forms needed for all 203K Standard Renovation Program.
This course is going to provide legitimate ways to help increase business. This course will be the stepping stone to ongoing training, and the first year will be included with the price of this course.
There 10 question quizzes at the end of each chapter which will help you prepare for the final exam. The final exam is 100 questions, 80% or better is required to receive the certificate of completion.

WHAT'S COLUMBUS OHIO SAYING......

Ty Savage, Senior Loan Officer with Movement Mortgage, Gahanna OHIO.
"Doug Foster has a great reputation in the field as a HUD Consultant, and he is highly esteemed as an expert when it comes to FHA 203K Renovation education and awareness in the marketplace to benefit consumers, contractors, realtors and mortgage professionals."

Pauline E. Buck, Realtor with Affordable Real Estate Company, Columbus OHIO.
"I have taken Doug Foster's CE training twice and each time I learn even more. Doug's presentation is well organized and the flow depicts his expertise with FHA 203K Renovation Loan requirements. He shared his experience through visual analysis of what was there before and the results after. Doug walked us through several home inspections that demonstrated what FHA 203K renovation loan can support and, importantly, what the program will not support. Doug brought clarity to the progress from start to finish and offered to provide his services when we, the Agents, are dealing with acquisition/renovation projects using the FHA 203K renovation programs. He's also shown how to market the FHA 203K renovation process as an advantage of buying into a community that may have been out of their budget but now: buying the property at a discount and using FHA 203K program to bring that property up to market value after renovation. That was awesome knowledge and power as a Real Estate Agent."

Ryan Jestadt, President Realistic Construction, Westerville OHIO.
As a Licensed Home Improvement Contractor I have known and worked with Doug Foster for over 10 years as a Certified 203(k) HUD consultant. Doug displays impeccable knowledge of the construction industry. I am highly impressed with the professionalism that he has for both contractors and homeowners when it comes to the renovation process. I appreciate that Doug makes himself available when requested and is timely with returning phone calls and emails, and I can always trust him to be fair and honest. I look forward to many more years working with Doug.


Stuart A. Spalt, Branch Manger with The American Eagle Mortgage Company, Westerville OHIO.
Thank you for Doug Foster's professionalism while working on several 203K loans we have done in the last few months. This process can be cumbersome, but his thoroughness and quick response time insured that there were no delays and all clients are happy and moving along with their rehab projects.
I strongly recommend that all my clients reach out to Doug whether they're doing a full or limited 203K rehab loan.
I look forward to continuing our professional relationship"
---
Checkout www.thefosteradvantage.com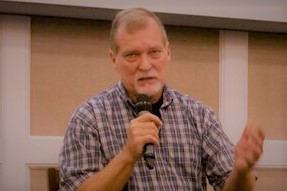 Doug Foster, 203K HUD Consultant
The best part about the 203K Renovation Program is seeing the smiles on the faces of the homeowners who have created their dream home from what used to be a distressed home. I feel so lucky to be apart of this process, and this naturally puts a smile on my face. I know Realtors, Contractors, and Lenders who also enjoy helping buyers like I do, but they sometimes do not know how to put these less than perfect homes back together again, much like Humpty Dumpty.
What are homeowners saying about using the 203K Program?
"The feasibility report is wonderful because everything is broken down, "Cindy L.
Customer Service, Timeliness, Offerings, Quality
"Hi, Doug Foster was out to do our 203K inspection on a new home we are purchasing. I can't say enough nice things about him!:) Very personable, as well as very knowledgeable. Thank You Anita Smith Dan Smith"
"The home looked incredible after going from rags to practically riches using the 203K Program. We can't say enough fantastic things about the 203K process and how Doug Foster was the glue between our contractor, the lender, and even our Realtor. Very exciting process."Jake and Robin of Dublin, Ohio